Fuel Cell
Principle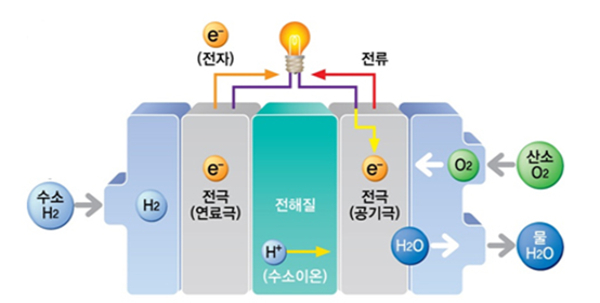 A clean energy source that produces electrical and thermal energy through chemical reactions between hydrogen and oxygen and does not emit harmful substances (Nox, Sox, etc.)
Process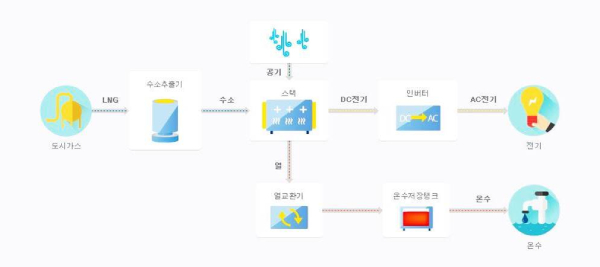 Fuel such as LNG gas is converted into hydrogen through our reformer and supplied together with oxygen to the stack to produce electricity and thermal energy
Market forecast (Korea)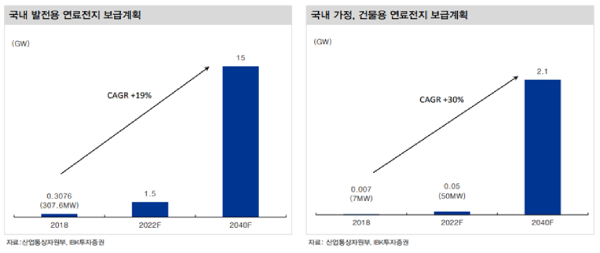 The goal of supplying 15 GW (48 times) for power generation fuel cells in Korea in 2040 and 2.1 GW (300 times) for households and buildings (MOCIEF Hydrogen Economy Revitalization Roadmap, 2019.01)
In the case of homes and buildings, 7MW (3,167 locations) were distributed in 2018. The target for 2022 and 2040 is 50MW and 2.1GW, respectively.
Public and private buildings (passed the Hydrogen Economy Act, September) expected to expand the installation further due to the expansion of the mandatory ratio.
Our Plan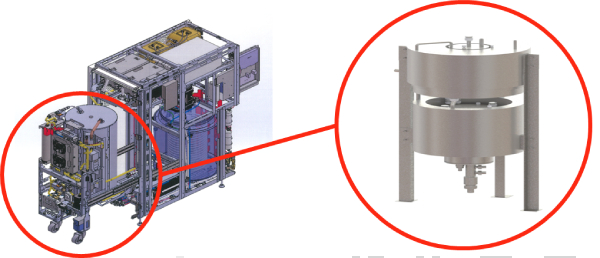 Engineering completed to enable stable facility operation by minimizing catalyst poisoning and damage, which is a problem of existing reformers, by combining the reformer (hydrogen extractor), a core facility, with our gas generator technology (41 cases of delivery)
Developing high-efficiency fuel cell (PEMFC) through collaboration with stack manufacturers
Hydrogen(MgH2)
Electrical energy production overview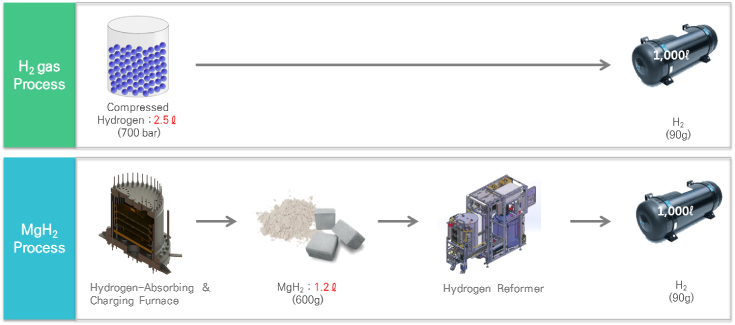 Completed commercialization facility development

1Kw : 1Kw: April 2017 - Demonstration completed (Chungnam-do local government)