Hot/Cold Rolled Strip Rolling Plant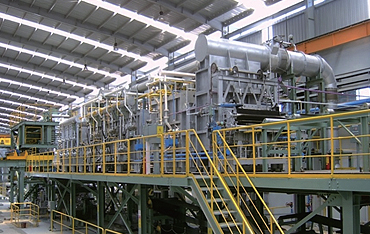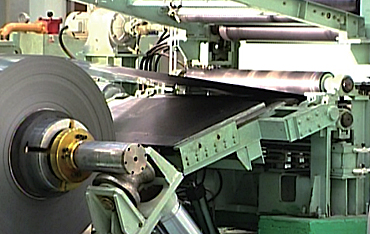 Overview
Process line for hot/cold rolled strip is classified as Continuous Galvanizing Line, Continuous Annealing Line, Annealing Coating Line and etc. in general.
Features
Proportional-integral controlled combustion system
Steering roll with center position control(CPC)
Tension monitoring system
Uniform cooling & heating
Suitable roll diameter
Advantages
Available vertical and horizontal configurations
Easy maintenance, lower operation cost
Energy saving through selection of suitable burner and
refractories.
SUS Strip Cold Rolling Plant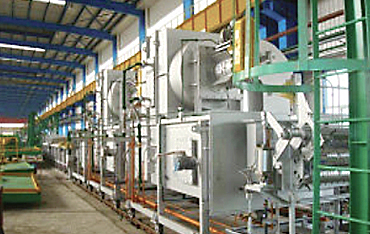 Overview
BAL(Bright Annealing Line) and H/C-APL (Hot/Cold-Annealing Pickling Line) are usually included in process line for stainless steel.
Particularly, SAC invented independently Hot Charging Annealing Furnace alternative to Bell Furnace which mainly uses H2 gas.
Features
Horizontal and Vertical construction for BAL
Operated with a protective gas to prevent oxidation for
pickling of BAL
Available charging hot coil directly to get annealed coil with
sac's specialized technology for HCAF (Patented)
Optimized high level of safety system such as interlock and
explosion proof structures.
Advantages
Reduce energy operational cost
Low consumption
Heating by gas fired, electrical or combina
tionof both
Special know-how and extensive experience
Cu-alloy Cold Rolling Plant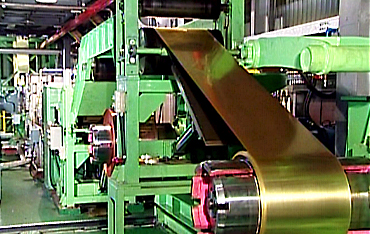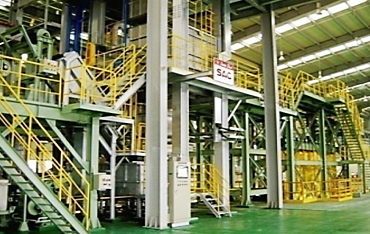 Overview
Annealing and Pickling line is most representative Process line for copper alloy strip.
APL takes generally two basic steps such as pickling part to remove surface scale and oiling, and annealing part to remove stress.
Features
Special floating system applied
Damage prevention system for product surface
Ceramic fiber insulation applied Minimize nitrogen
consumption through FIC system
HMI system for easy operation
Advantages
Remote control A/S
Energy saving by effective insulation
Reduce energy operational cost
Low consumption
Cleaning Secition
Accumulator
Pickling section